Realtor Nancy Harris Gannon
Posted:
Meet Realtor Nancy Harris Gannon
For Realtor Nancy Harris Gannon, the singular mission is providing the very best in customer service to her clients which include both first-time home buyers as well as seasoned real estate investors.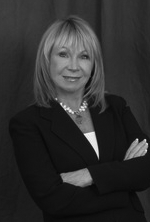 My Real Estate Background
I have been walking that extra mile for my clients since I began my real estate career in Naples in 1993.  I spent the first 16 years selling new homes in a variety of communities in and around Naples.  Since 2009, it has been my pleasure to sell new construction homes in the Central Sales Office at Lely Resort, one of the most desirable communities in all of South West Florida.
My Real Estate Future
Now that Lely Resort is almost sold out, I am continuing to sell real estate for Stock Realty as a resale real estate agent in Lely, yet also other communities throughout the Naples area.  Many of my previous clients continue to work with me, now listing their homes because of our history together:  a great relationship, my solid knowledge of construction and my experience and understanding of the Lely community.
My Promise
I will continue to walk that extra mile for my clients.  I will always remain committed to listening closely to their individual needs and will never waver in providing them with the most professional, informative, loyal and dedicated service possible.
To Connect with Realtor Nancy Harris Gannon, phone, email or simply submit the contact form below.